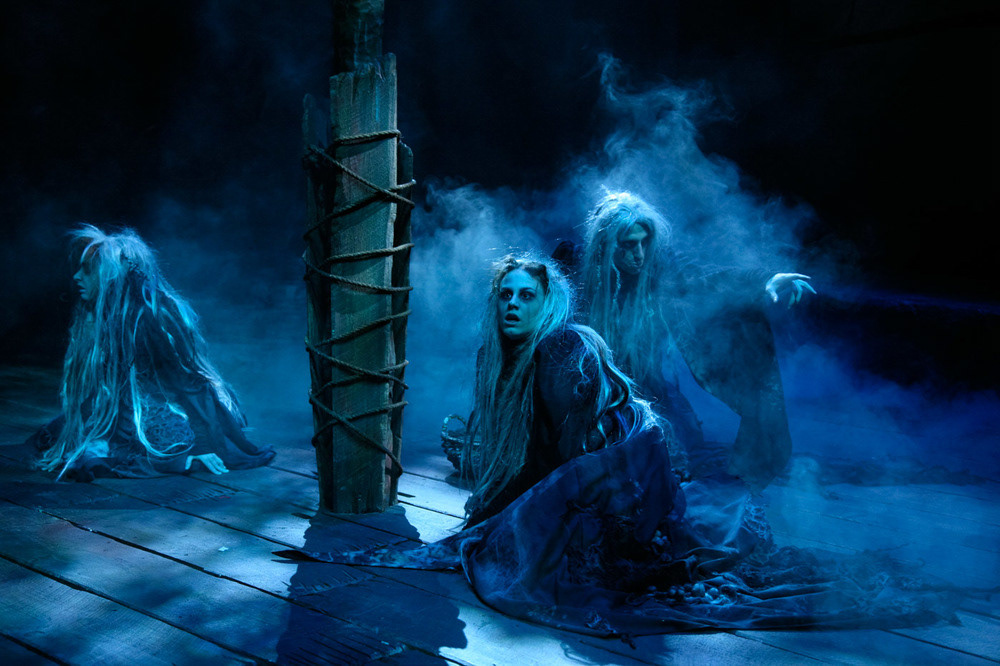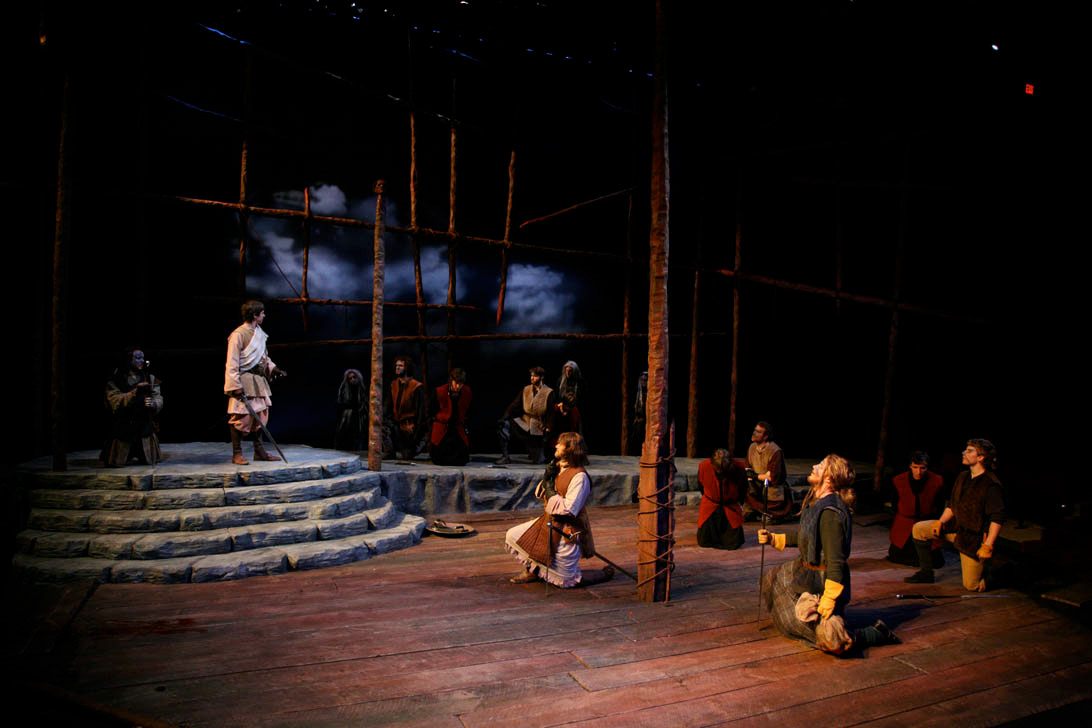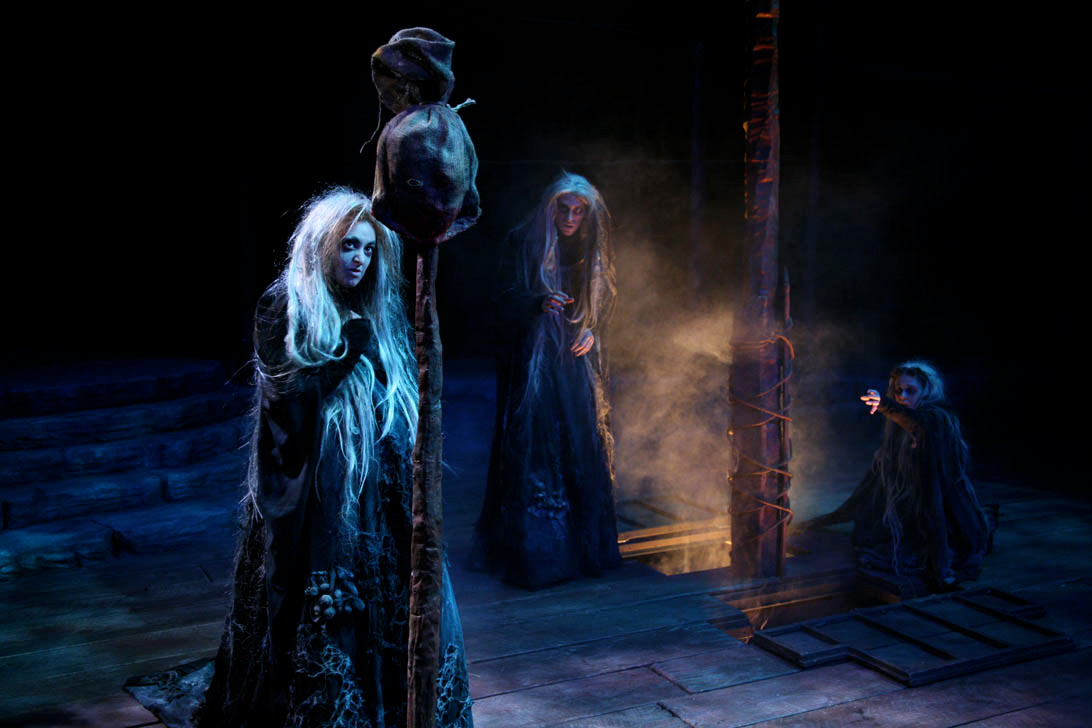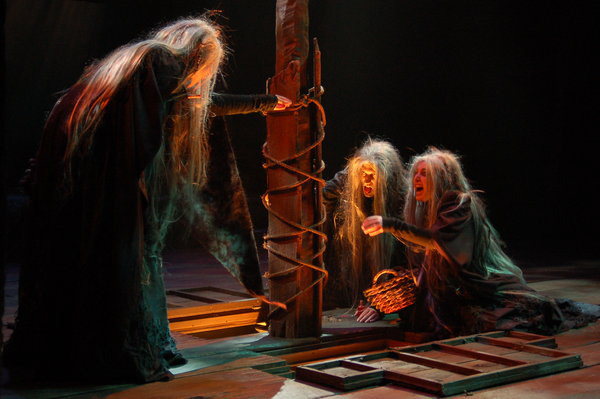 Director Paul Mason Barnes came to the initial production meeting with two things: an interest in a most primitive production and a postcard. The image on the card was abstract but had lots of rough textures that generated a response from the team. I moved on the primitive idea and developed research and sketches to see if we were in the right place. One of the ideas revolved around a series of pikes around the set. It was brutal and bloody. This is what appealed to Paul, and we set out to develop that idea. 

As we were organizing the design for the theatre the idea of a large central post emerged. I thought that this could be a strong visual statement in the space as well as creating a unique obstacle for the actors to work with and around. This ended up being quite effective both with actor interaction (notably the Porter made some comic use of its size) and in combat scenes. 

We also wanted a set that we highly interactive. We created planks that could be pulled from the floor to build the banquet table. Traps opened around the central post both as an entrance and to create the Witches cauldron. Another unique use of the set was for the Birnam Wood scene. The cast pulled the downstage pikes and several planks off the floor and used them to create the "wood". I really enjoyed the interactive nature of this design and how we were able to work together to create a setting that was so adapted to the action necessary to the play.